After a busy week in Ottawa both professionally and personally, I got news that the summer is "cancelled" for many of the in person events in the coming months that most of us were looking forward to. While my initial reaction was like many – somewhere in between knowing it was coming, disappointment and frustration – I also realized that things could be worse. After the shock settled down I got to thinking about the ways that I can make myself happy and enjoy the summer I wasn't expecting, but that I am still going to enjoy to the best of my abilities. Here's hoping it helps to remind you that there are still reasons to smile and things to be excited for amid a year of disappointing moments and obstacles.
One of the biggest hurdles I'm facing currently is of course being apart from Julio. Not to mention that though my family is in Ottawa physically, I can't actually see them IRL due to the current lockdown, which has made the city quite lonely in many ways. I'm very much motivated to have children, and have my eyes on the prize. I am grateful for a wonderful car partner in Kia Canada and look forward to traveling within Ontario safely with them this summer and in the warmer months when it is safe to do so.
One of the ways in which I am allowing myself to enjoy life is by supporting small businesses and local wineries. You can read all about #30DaysofVQA by clicking here, but something that I highly recommend you doing is going online and searching for a local cheese shop, bakery, farmers market and butcher. These businesses are probably struggling and in small ways I like to believe I can help support them and enjoy something delicious at the same time. Don't forget that a positive google review can make a world of difference too! And sometimes if you want a Happy Meal because you need to get the Pokemon Cards, do it and stop beating yourself up about it too. We all need to learn to stop being so hard on ourselves for enjoying the things we love amid everything going on.
Since I can't physically be with most of my friends, technology has absolutely been a wonderful way to stay connected and enjoy simple pleasures like a new video game. You'll have seen that I've partnered with Google to update my home and make it a more connected place. From my Google Nest in the living room, to my new Nest Hub (2nd gen) that now helps to track my sleep and regulate my schedule, I am loving each new addition to my home is making me feel more taken care of.
It may not be as satisfying as a hug will be, but I love having video calls with my niece and nephew, or catching up with my brother. Or let's be honest, dancing around in my short shorts after a long day while I make dinner and say "Hey Google, play some new music"
When it comes to my love of Nintendo, it should be no surprise that on a rainy afternoon there is nothing more satisfying to me than to sit down and grab my Nintendo Switch Lite. The latest game that we've added to our family (Tio Julio and Tio Dan share their games with our niece and nephew after we bought them a switch for Christmas) is Pokemon Snap. The newest in a long line of incredible Pokémon games, Rebecca is officially enamored with it and likes to check it via video calls to tell me about the photos she has taken.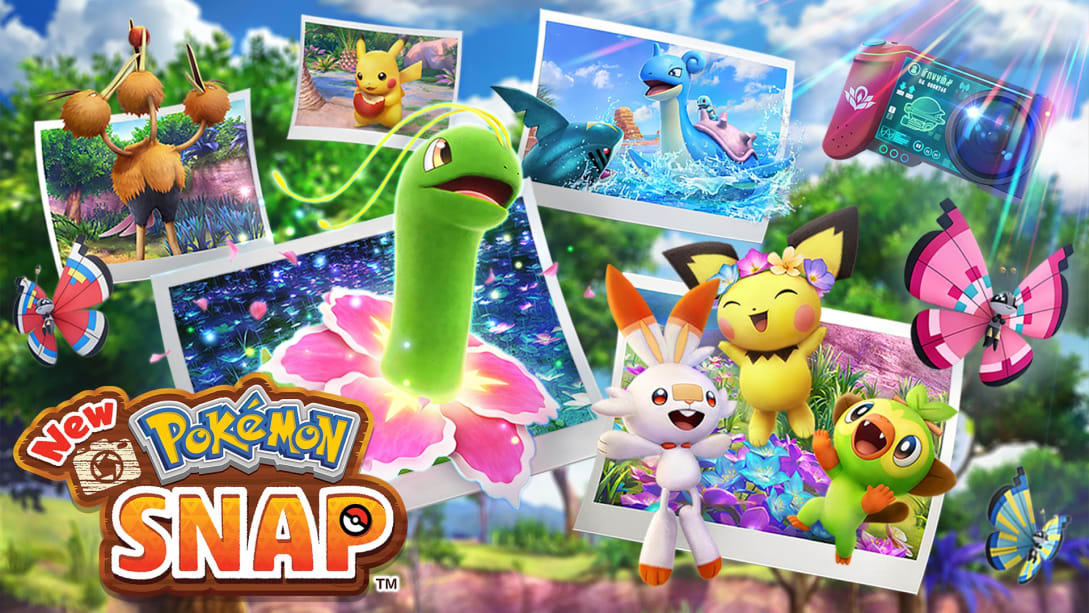 Finally I recently shared my new plants that I have added to our urban garden on the third floor patio. For many of you, you'll understand that the addition of plants to your home can change the energy and the serenity you deserve. Be they our plants throughout the house that I mindfully tend to and water weekly, to the tomatoes and berry bushes I have planted, giving myself the gift of plants helps to soothe me more than many things can. With supplies from Canadian Tire and plants from a small business on Bank Street I tumbled upon, I look forward to tending my garden every day. Literally and proverbially.
So maybe after all of these small moments and things I am grateful for, this blog post turned into a mental health check. I want you to know that those intense days are a lot to handle right now, and I have them as well. How I opt to process the intensity if my own journey as it is yours, but just remember to be a little extra kind to yourself these days. Try to remember that not every day needs to be a battle and that sometimes it is just as important to rest and reset. I know that we will all emerge physically, mentally and emotionally from the past year and a half a lot wiser. But until then let's focus on what we can control and what we can do to make ourselves and those in our life happy.
This post is not intended to be seen by persons under the legal alcohol drinking age or in countries with restrictions on advertising on alcoholic beverages. Please remember to enjoy responsibly and never drink and drive. 
Don't forget to follow along on my adventures in and out of the house in Ottawa on Instagram, Twitter and Facebook.
Don't forget to sign up for the #DoTheDaniel e-mail newsletter full of exciting, informative, and have exclusive content and #Contest entries.
Photos: Daniel Reyes & All Social Media accounts listed above
Don't forget to be kind & laugh a little more this year, and the next!
Mobile photos were taken with my Google Device of choice on the Rogers network.
*Promotional consideration may have been offered by participating brands – all opinions expressed are my own and my disclosure can be found at all times by clicking here.