Having not sat down to write a blog post in some time, I find myself feeling relieved at the chance to write and get back to something that feeds my soul in ways nothing else can.
Life got really busy this year, in a lot of different ways. Had you asked me a year ago where I thought I would be in life, it certainly wouldn't be here. Not that this place in life – both physically and mentally – is bad, but it's just not what I expected. I guess that is sort of a beautiful thought if you think about it. You're never quite sure where life is going to take you, but as long as you continue to follow your heart and express what you want and deserve, it's never going to be dull. Maybe that sentiment is what inspired this recent blog post. Let's see if you agree.
When it comes to what I can control on life, I often find myself being quite expressive. From my clothing to my hair colour, my home decor and the things I fill my living spaces with, it's a way for me to feel most like myself. And let's be honest, in a world that can sometimes remind us of what we are not, it's nice to surround yourself and express yourself in ways that speak to your joy.
Over the years I have attended a lot of events, and I've learned a lot about the topics I enjoy most. From restaurant openings that led to a new favourite recipe at home I cook for Julio & I, to a bottle of wine or a cocktail that I simply have to have stocked, I often find that food and wine can be a great form of self-expression. Either for when guests come over, or just because they can bring me joy and I deserve things that make me happy.
In an effort to show you what makes me happy, I thought I'd share a list of items that make me feel a little bit more like myself and how you can enjoy them for yourself.
I genuinely believe that my bar / wine collection is a form of self-expression.
Hear me out.
For those of you with an adventurous spirit and longing for travel as much as I am, you'll be equally as excited about the return of The Veuve Clicquot Arrow. Available as a customizable (and in my opinion, perfect gift) product, you can now get yours before they sell out.
LOCATION & DATES
Yonge and Summerhill LCBO Store
From November 9th to November 29th, or while quantities last
OPENING HOURS OF THE EXPERIENCE
From Monday to Sunday
From 11am to 7pm
STEP BY STEP
– Visit the Summer Hill LCBO store between 11am and 7pm, daily.
– Once inside the store, meet us at the Arrow Experience to purchase and personalize your arrow!
– Once you have placed your order, your arrow will be ready for pickup within 5 business days.
– You will receive a text or email notification once your order is ready for pickup.
– Please be sure to pickup your Arrow within 5 business days and before November 29th.
– All orders are final sale and can not be amended once placed.
Some may think it's a bit early to think about the holiday – not me for the record – but whether you're thinking stocking stuffer or after work indulgence for those you really love, this is the perfect idea. In a convenient carrying box, the Aperol Spritz has never been easier to enjoy with someone special in your life.
The new mini packs contain the ideal amount of the iconic orange liquid and bubbly for a round of Spritzes, making it the ideal host gift. And let's be honest, we could all use a bit of sunshine and citrus spritz now that the sun goes down too early for the next few months.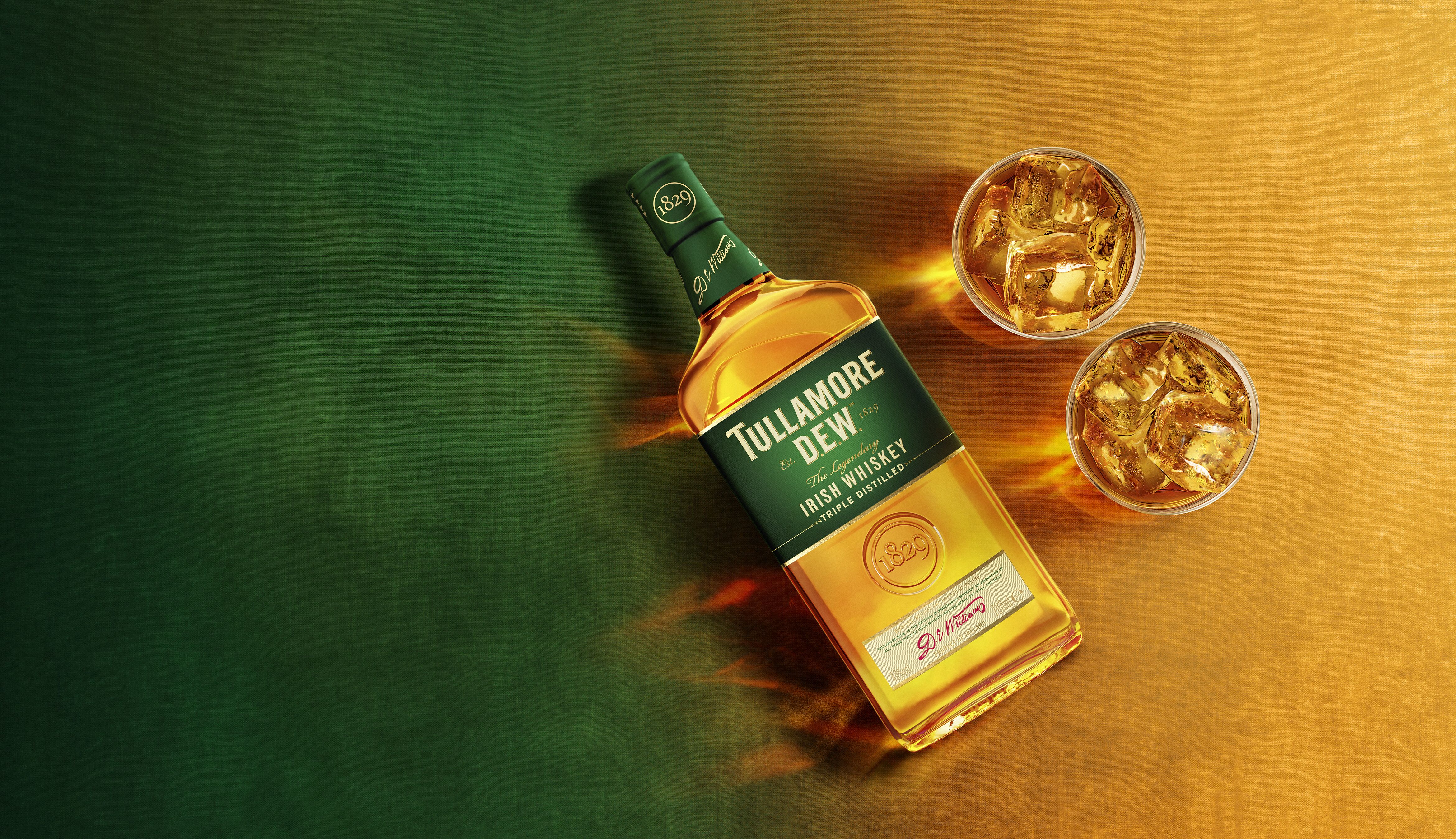 As I've gotten older, I've come to appreciate the complexity of sipping such things are Whiskey. Coincidently, lately there has been a resurgence of Irish Whiskey everywhere I turn, and I had an introduction like no other to Tullamore Dew.
Tullamore D.E.W. is the original triple blend Irish whiskey known the world over for its smooth and gentle complexity. This is a bottle that means something if you're considering it for a Whiskey lover in your life, or just to add it to your home bar. Julio & I loved it so much that I'm do for a restock on my next visit to the LCBO. Sophistication in a glass this is something I enjoy when I just want to read a book, throw on some smooth music, and enjoy a moment of calm. A boundary drawing beautiful bottle of Whiskey if I had to express what I feel when I sip it.
Forty Creek Copper Pot Old Fashioned Kit
Speaking of Whiskey, there's something quite incredible about what we do with this amber coloured spirit in Canada. Some of the most innovative and thought provoking Whiskeys I've enjoyed have been from Canada, and so the Forty Creek Copper Pot Old Fashioned Kit is one that I hope to find under the tree this holiday season.
The beloved Copper Pot Whisky has notes of caramel, cinnamon, ginger, and dried fruit and comes along with a bottle of Jolly Cut Old Fashioned cocktail syrup. I'm anything but old fashioned, but that doesn't mean I can't enjoy this classic cocktail in a new way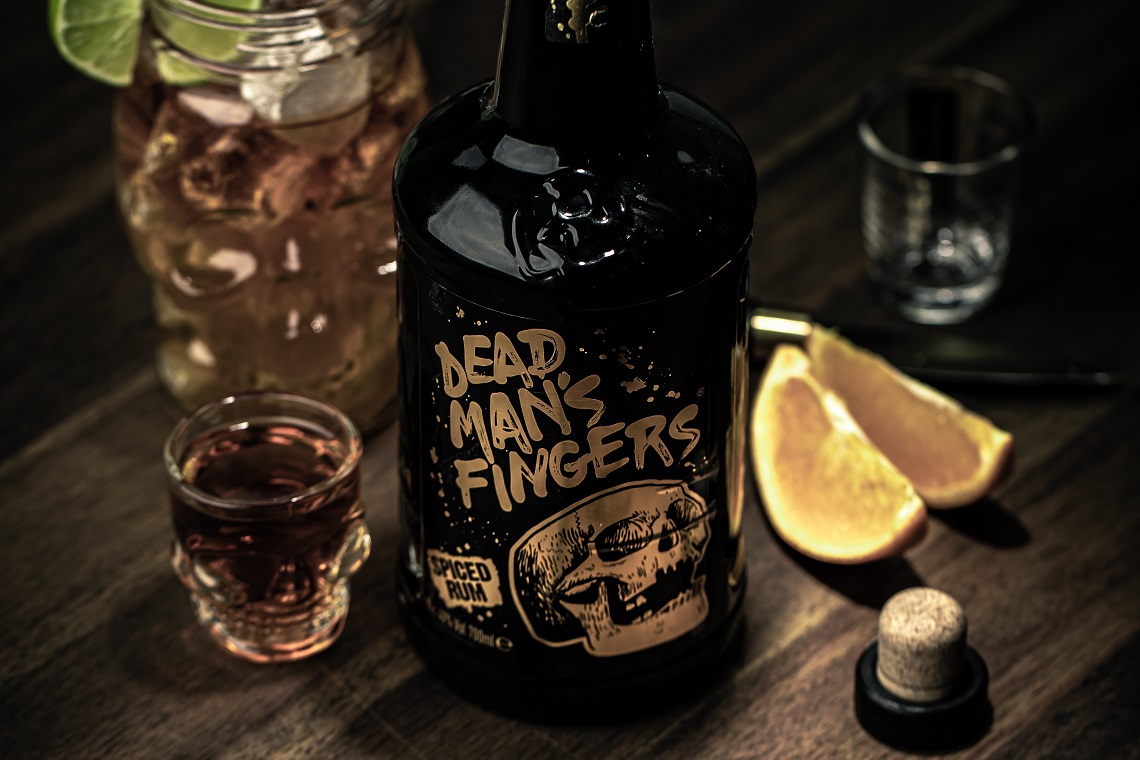 I was introduced to this spiced rum by the Queen of Cocktails herself, and haven't looked back since. I remember thinking that spiced rum was reduced to overly sweet mixed drinks from my youth and was quickly corrected when I finally got the chance to enjoy the brand in Ontario after it's long overdue arrival.
Vibrant notes of caramel, vanilla, pineapple cinnamon, and citrus. A medium-bodied and spicy palate makes way for a long-lasting and slightly sweet finish. Not to mention this striking bottle that's bound to stand out on the shelf and remind you that you love rum. If you haven't heard of it yet, you have now. Time to go out and enjoy it.
This tequila is no stranger to my blog, my bar shelf and my social media accounts. Founded by two of the most strong-willed people I know in the world, it has come a long way over the years and now can be seen from coast to coast in the US and Canada in the best bars, restaurants and homes.
This is the tequila that can change the mind of a non-believer or re-write that bad experience when you were young. It's history, mastery of flavour and tradition, and ability to stand out in the crowd make it something that I want to tell others about. It's effortlessly cool, and I try to always keep a bottle or five in the house.
La Grande Dame 2012 by Yayoi Kusama
For the artist in me, having had the opportunity to visit several Yayoi Kusama exhibits in my lifetime, this limited edition bottle and packaging are an absolute must for my home bar. Filled with whimsy, magic, and a parallel story of two incredible women succeeding against all odds in life, I can already see it in the dinning room adorning our shelves as a piece of art itself.
Striking the perfect balance between strength and finesse, La Grande Dame 2012 embodies our love of Pinot Noir which dominates the blend at 90%, and is magnified by 10% of Chardonnay.
The opulent flower symbolizes vital energy, love and celebration of life. The polka dots, Yayoi Kusama's signature patterns are reworked like champagne bubbles to embody La Grande Dame 2012.
Available soon, click here to subscribe to be informed like I have in order to get one for yourself.
So that's that I guess. A roundup of things that express who I am today and what they make me feel. A way to stock my shelves in time for the holidays, inspire those of you out there thinking of gift ideas, and maybe…. just maybe…. remind you that it's important to focus on the little things in life that make you happy.
This post is not intended to be seen by persons under the legal alcohol drinking age or in countries with restrictions on advertising on alcoholic beverages. Please remember to enjoy responsibly and never drink and drive.
Photos: Daniel Reyes Cocka & All Social Media accounts listed above
Mobile photos were taken with my Mobile Device of choice on the Rogers network.
*Please note that this may be a sponsored post and promotional consideration may have been offered by participating brands – our disclosure can be found at all times by clicking here.