The month of May is coming to a close, and with it there seems to be electric energy in the air. With re-opening plans slowly being laid out for all of us anxiously wanting to be done with pandemic restrictions, not to mention with #PrideMonth around the corner, there's a lot to be happily looking forward to. From upcoming prolonged hugs with my dear friends, to dusting off our wigs and heels, things are about to get a whole lot more fabulous here at the blog and via my social media. Here are just a few things that you can get yourself to enjoy the festivities like I will be all June long!
First thing's first, we've got to talk about Pride Month fashion. From head to toe I'm all about the upgrades this year. You would have seen that I recently purchased my newest pair of eyeglasses from eyebuydirect.ca – mustard yellow is very me right now and I'm loving the retro vibes they are serving me. Not to mention I finally am wearing my new prescription that is almost a year old ?
When it comes to sunnies, I have quite the collection from over the years. But, and no tea no shade, this year I wanted a glow up and found myself a new pair I am OBSESSED with. The DUBAI frames from Cake Eyewear in soft pink at hands down the hottest pair of frames I could think of for the season and they sell out ALL the time, so I encourage you al to get yours before they do again. And you know they are good when Julio keeps trying to swipe them from me to wear himself ?
When it comes to clothing, chances are I'll be rocking Pride branded items from Levis Canada. We've all seen that GORGEOUS jacket from last year and this year I'm hoping to get my hands on some of this year's collection including this STUNNING jumpsuit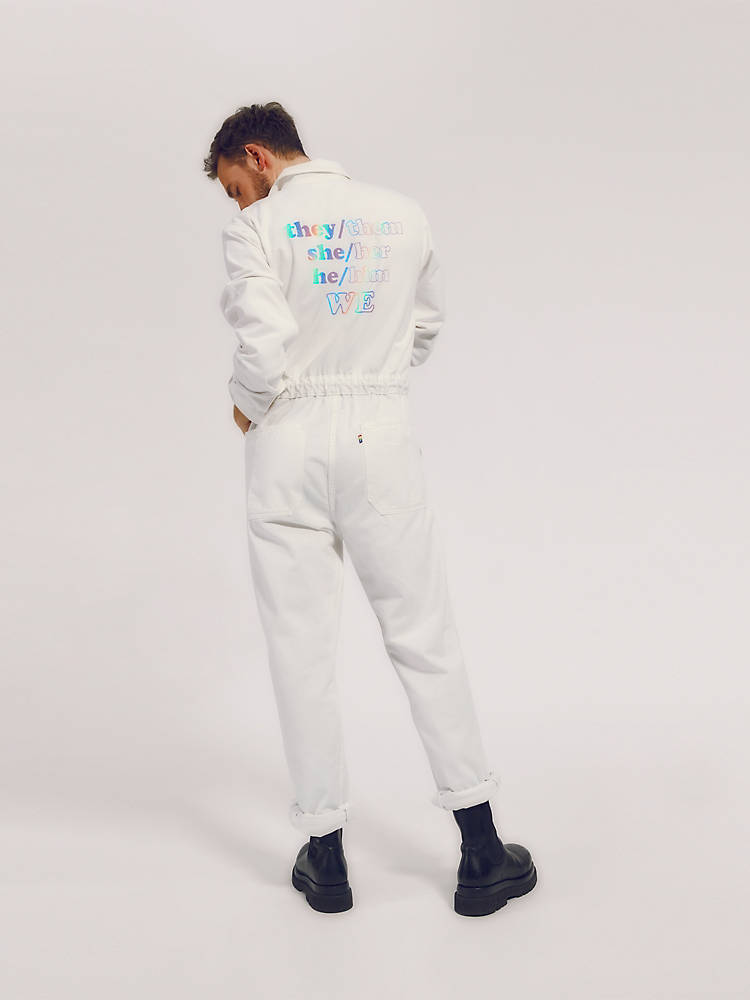 But if I could only have one item (the whole collection is #Goals) it would be this year's LEVI'S® PRIDE LIBERATION TRUCKER. OMG.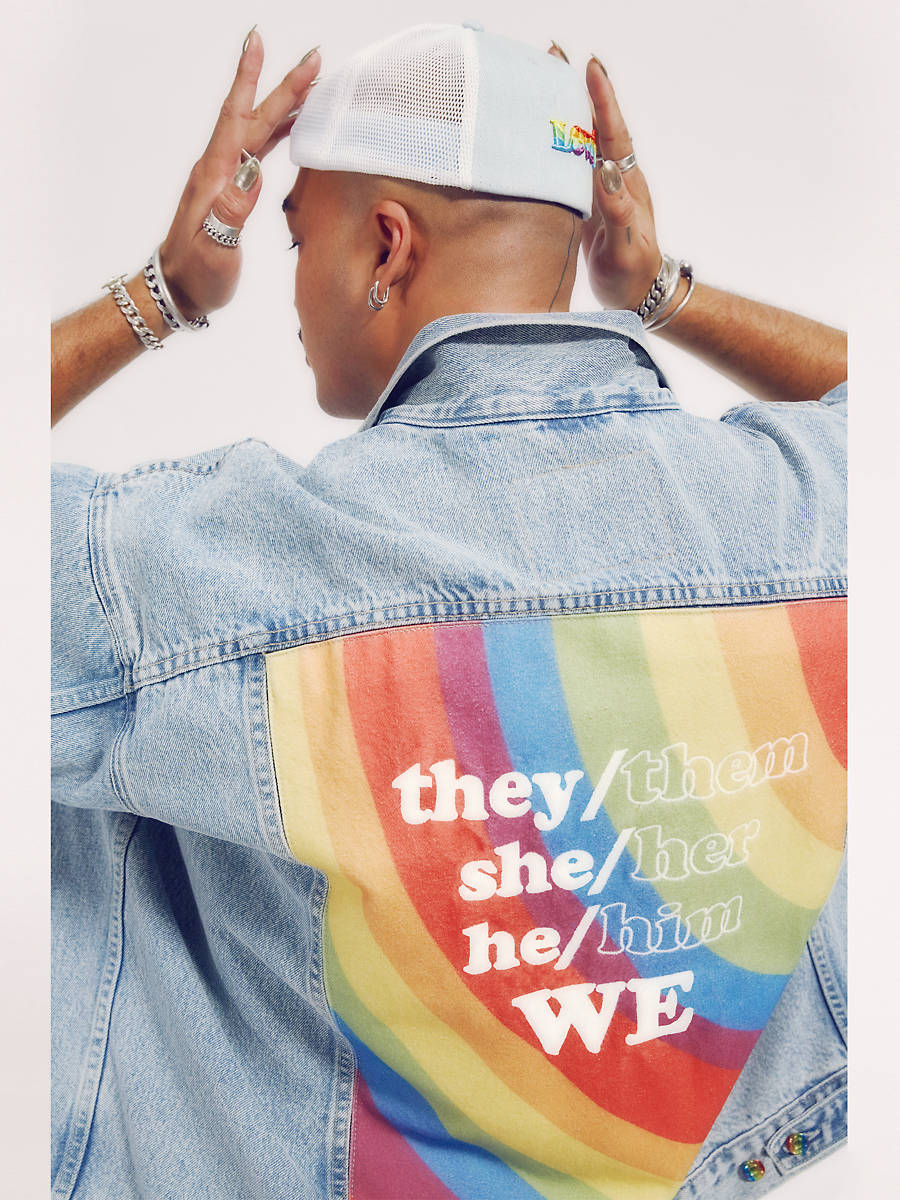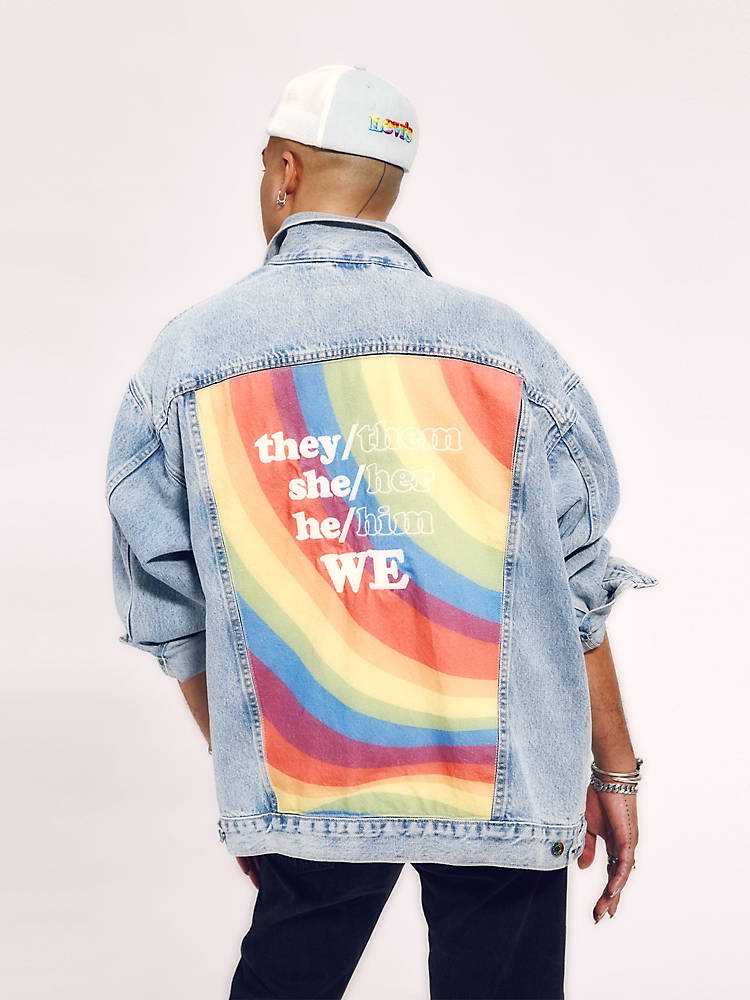 Okay so now that we've got your look down, how are you going to celebrate? First up, drinks.
Having recently been introduced to Little Buddha Cocktail Company, I immediately fell in love with the brand. Easy to throw in a rainbow fanny pack while on a walk – on your private property of course – these are both incredibly refreshing and delicious. Available in Natural Peach Tea and and Grilled Pineapple & Rosemary, I say give them both a try with some friends and see which one is the most popular. Trust me – these fruity cocktails are perfect for a weekend with your fabulous crew.
Speaking of cocktails, it can't go unsaid that Clockwork Toronto has some of the best options in the city of Toronto. You'll remember I shared details about them and a much needed Pride staycation you should take here. And for those of you who need a reminder – the Sashay Sangria will be the drink of choice for lovers and allies alike this Pride month. Get 'em while you can.
Lastly, but absolutely not least, let's remember to put our best foot forward this month. Designer Shoe Warehouse Canada is my platform of choice with so many amazing choices available from some of the best designers in the world. Follow along with me this month as I share some of my must haves over on my social media accounts. In the meantime click above and check out their amazing deals!
So while you kick up your heels, throw on your wigs, take the time to celebrate each other and yourselves. Pride is the time to shine your brightest.
This post is not intended to be seen by persons under the legal alcohol drinking age or in countries with restrictions on advertising on alcoholic beverages. Please remember to enjoy responsibly and never drink and drive.
Don't forget to sign up for the #DoTheDaniel e-mail newsletter full of exciting, informative, and have exclusive content and #Contest entries.
Photos: Daniel Reyes & All Social Media accounts listed above
Don't forget to be kind & laugh a little more this year, and the next!
Mobile photos were taken with my Google Device of choice on the Rogers network.
*Promotional consideration may have been offered by participating brands – all opinions expressed are my own and my disclosure can be found at all times by clicking here.